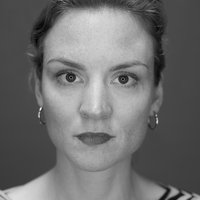 Caro Ellert
Creative Director / Screenwriter

Caro is an ex-soldier, ex-urn maker, ex-gas station attendant, ex-Viagra supplier, drill instructor, and scriptwriter - and for over 17 years, she has been the creative force behind numerous German and international advertising campaigns.
As a freelance copywriter and creative director, Caro works with German and international agencies and companies. She has won numerous awards, including Cannes Lions, the Lead Awards, the New York Festival, the Art Directors Club, the One Show, and many others. Caro is also a member of the Art Directors Club.
In addition to her work in advertising, Caro has been working as a scriptwriter since 2018. In 2020, she won the Tankred Dorst Prize for the best screenplay with her script "ADAM," a science-fiction drama.